So what do you envisage retirement to be?
Retirement is not just ceasing gainful employment, but could be changing careers, having the flexibility of choosing when to work and when to party. Or just simply having the opportunity to explore your hobbies and the globe!
Retirement Planning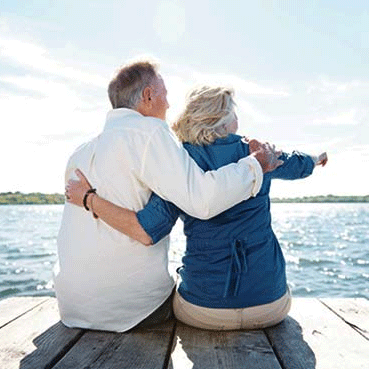 The Shah Financial belief toward retirement is that;
"Retirement should be a protected path from which you are able to evaluate your position and grasp life's opportunities, without financial stress"
So when considering your version of retirement, we need you to be able to answer the following questions:
What is your idea of retirement?

Do you think you could transition from full time work to nothing, in a short space of time?

Your social circle, are they retired?

What does your spouse think about retirement?

Do you envisage any large lump sum or ongoing expenses like a car, caravan or holiday?

And what is your idea of how you're going to afford all of the above?
We realize we've just bombarded you with questions and some are easier than others to answer. A good starting point is to know what your current lifestyle costs. Because chances are that any variation from which you are accustomed, will not be welcomed.
"We understand one of the greatest fears you have about your personal finances is not having enough money in retirement"
For those who are just beginning to plan for retirement we'll serve as your guide and provide you with a personalized financial plan, during your accumulation stage, so you can begin to feel confident in your financial future. We take a disciplined and well researched approach to target long-term wealth creation.
"Helping You Achieve Financial Peace of Mind"
At Shah Financial,we think long term. Hence we encourage all of our clients to start planning towards their retirement ASAP to ensure they can retire stress-free with sufficient savings. We can help you determine following:
How much savings you need for retirement,

How much money you need to save each year and

Where you should invest that money.
We will also carefully consider the most tax effective strategies and income stream solutions, while providing the flexibility you require leading up to retirement.
Whether you plan to retire in India or abroad, planning your retirement with us will provide you with peace of mind as you head towards your financial independence
Check out our services on how we can help you in creating and maintaining your wealth.