RBI today announced that from 1st Oct 2019, all floating rate loans to individuals should be linked to an external benchmark.

We will try to decode what this actually means:
What is floating and fixed rate loans?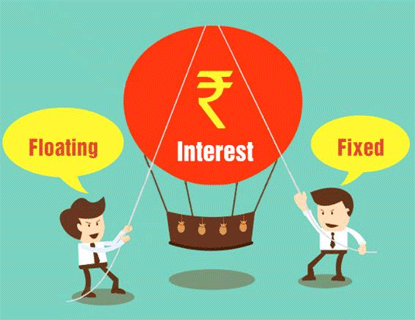 In Floating rate loans are where the interest you pay to the bank changes over the tenor of the loan depending on what it is linked to.

In Fixed rate loans your interest rate is fixed.

You have both choices when u take a loan.
The current guideline of linking floating rate loans to an external benchmark is only for
New loans taken by individuals from banks.

As of now only for banks. effectively Housing Finance Cos like HDFC – as of now – are excluded.
Why was this needed?
Your floating rate loans till now have been linked to an internal benchmark.
Various internal benchmarks used over a period of time were:

PLR – Prime Lending Rate.

Base Rate since 2010.

MCLR – Marginal Cost of Lending Rate.
Each of above internal benchmarks were set by the bank and gradually offered a more transparent mechanism.But they have proved inefficient in terms of transmission of rates.So rates increase at a faster rate when rates go up and go down slowly when rates move down.
Usually these internal benchmark rates move towards the benefit of the bank and lesser to the benefit of customers.That is the reason that transmission of rates don't happen effectively.A customer usually gets the short end of the stick.
To solve this problem, RBI has been proposing to link floating rate loans to an external benchmark which is transparent and not in control of the banks or the customers
External benchmarks that can be used now are:
RBI Repo Rate

3 or 6 month T-Bill rate
So from 1st Oct any new floating rate loan taken by you from a BANK will be linked to these external benchmarks
A bank can choose any one of these benchmarks.So the interest rate u pay will be
"External Benchmark + Spread"
Effectively….
If the External Benchmark moves down, you will pay lesser interest or vice versa.The Spread has to be fixed over the tenor of the loan.There is some freedom to Banks to change the spread under specific conditions.
What happens if u have an existing home loan with a Bank?

You have the option from 1st Oct to move to the new regime of External benchmark.

The bank can charge you a reasonable processing fee of one time to shift to this model.

Once u shift, you can't shift back.
Should you shift to an external benchmark linked model?
Ideally Yes. This is a more transparent model of your interest rate a

nd

It frees you from the vagaries of the bank deciding in its own favor
Will interest rates reduce immediately for my existing home loan?
Not really. It will primarily give u a benefit in future if interest rates fall

If however u are currently at a higher rate (and many people are at 10% also), then bank has to shift u to a lower rate
What are other safe guards put by RBI so that bank does not fleece us:
Bank cannot use diff benchmarks for same kind of loan. So if they use Repo rate for home loans then all new home loan customers, have to have the same benchmark.

Reset atleast once in 3 mths.
Is it good for the banks?
Obviously No. Banks NIMs (Net Interest Margins) may go down if many customers shift to this and interest rates move down as a trend.

As a customer of the bank, it is good for you as it is more transparent.
Any Questions will be happy to answer.
Pic Courtesy:fundstiger.com