"Jaan Hai Toh Jahaan Hai" was the war cry against Covid 19 when the Prime Minister announced the lockdown.
Staying at home brought the people protection although at the cost of loss of income.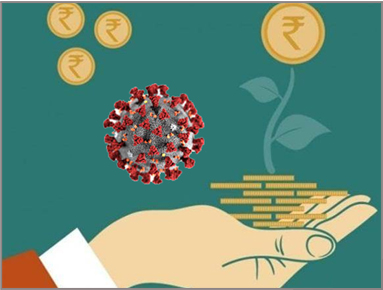 This action was needed but was not sustainable. Staying at home was safe but not good for livelihood and certainly not tenable for the long haul.This "staying at home" may be compared with 'Savings' in which our 'Savings' kind of stay at home.Home for our Savings can be our cupboard, our Locker or even our Current Bank Account which earns less than the rate of Inflation.
After a few months of Lockdown came the term 'Jaan Bhi Jahaan Bhi".
People were asked to go out and get back to work. This was felt necessary to kickstart the economy and for wealth generation and sustainability.
Although this necessary action of going out to work was accompanied by some risk.However, by taking some precautions this risk was manageable.This going out to work can be compared to 'Investing'.
While in the case of Covid, citizens were asked to step out and work, in the case of investing, Money is asked to step out and work.When money steps out to work, this money too is exposed to some amount of risk.
But this risk too is manageable if the investor follows the guidance of a professional Financial Advisor who with his professional practices manages the risk associated with investing.
While Masks and Hand Washing are the Practices to keep risk at bay for People, Diversification & Asset Rebalancing are the Practices to keep Risk at bay for our Money.